P4Play Training School 3: Playing At the Top of Europe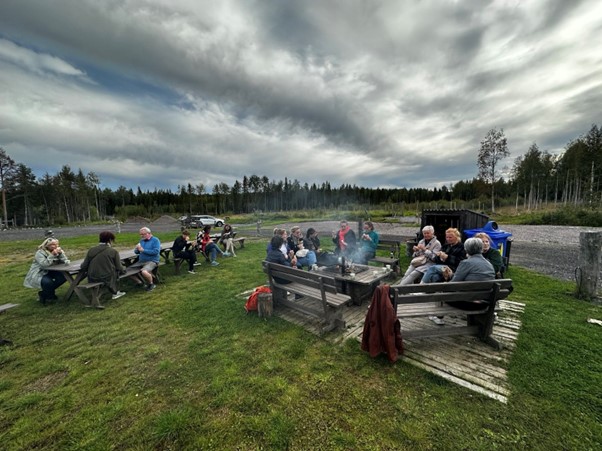 P4Play Training School 3: Playing At the Top of Europe
Within touching distance of the Artic Circle the Norrbotten County in Sweden was the playground for the play researchers and academics that comprise the P4Play project. After three years on this EU funded project, it was finally time for Lulea Technological University (LTU) to host the P4Play consortium and the third and final training school for all our Supervisors and Early-Stage Researchers.  The most northerly University in Europe is also home to the Department of Occupational Therapy who alongside their research expertise in areas such as play, technology enhanced OT practice and elderly care, serve as one of the major learning centres for OT in Sweden.
A powerful and moving opening presentation by the Swedish Ombudsperson for Children set the tone for the week reminding all of those present of the importance of research guided by children's rights and of the enormous challenges faced by children and families across many parts of the work.  The warm welcome by Faculty staff from LTU highlighted the similarities between the various institutions participating in the P4Play project and emphasised the commitment that staff at LTU had to ensuring the sustainability of the successes of the project.
The final P4Play Training School set-out to build on the delivery of high-quality, industry relevant, transferrable skills for the Early-Stage Researchers (ESR) in the project.  Focussing on building communication skills, engaging audiences beyond academia and curating their post-PhD brand the training school provided individual and group learning opportunities over the course of a very busy week.  Early-Stage Researchers had a chance to develop their 'on-camera skills' by scripting, filming and editing a short video presenting their research for mainstream, non-academic audiences.
With a focus on life after completing their PhD, there was an emphasis in the Training School programme on looking at opportunities such as future funding opportunities, building partnerships and networks and how to write successful grant applications.  Time was provided as well to give Supervisors a chance to meet, discuss progress, chat with ESR's and firm up plans for the next few, final months of the project.
Needless to say, the Training School was not just about work, but of course provided plenty of opportunities for 'play', the highlight of which was probably a visit to the Cape Wild Moose Farm on the outskirts of Lulea.  P4Play participants had plenty of time to discuss and debate the differences between moose, reindeer and elk.  Despite all the love for moose, thankfully all were safely left behind in their northern homes as ESR's and project staff bade farewell to the staff of LTU and returned to their host institutions in Scotland, Switzerland and in Ireland.