P4Play Make an Impression at the Inaugural World Occupational Science Conference, Vancouver, August 2022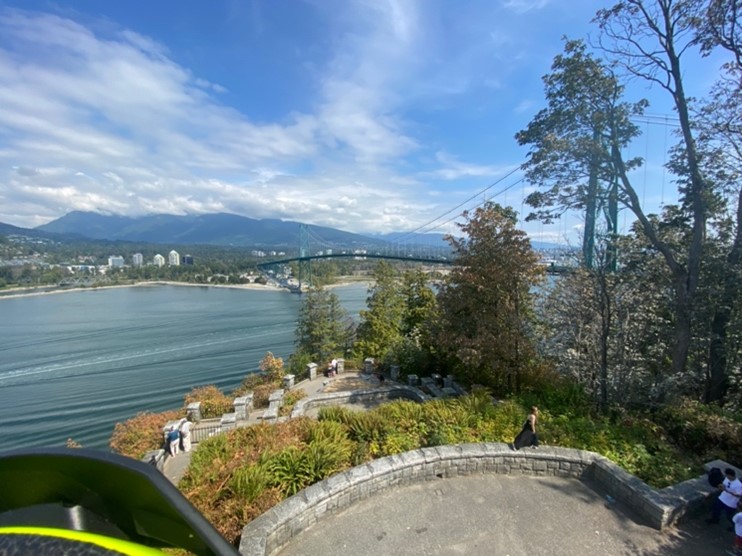 There is an old phrase, I think it appears in Irish and British cultures, that attempts to explain humans' predisposition for impatience:
"You wait ages for a bus, then two of them come along at the same time!"
Well, in the worlds of Occupational Science and Occupational Therapy, that very thing happened this month!  After several COVID related delays and false starts, August 2022 saw the hosting of two of the largest international events for Occupational Scientists and Occupational Therapist with the inaugural World Occupational Science Conference (WOSC) hosted in Vancouver, Canada and the World Federation of Occupational Therapists (WFOT) Congress hosted in Paris a week later.
These events don't come around very often, the WFOT Congress is held every four years and the WOSC was being held for the very first time building on the success of other scientific meetings such as the annual meeting of the Society for the Study of Occupation (United States) and the bi-annual Occupational Science Europe (OSE).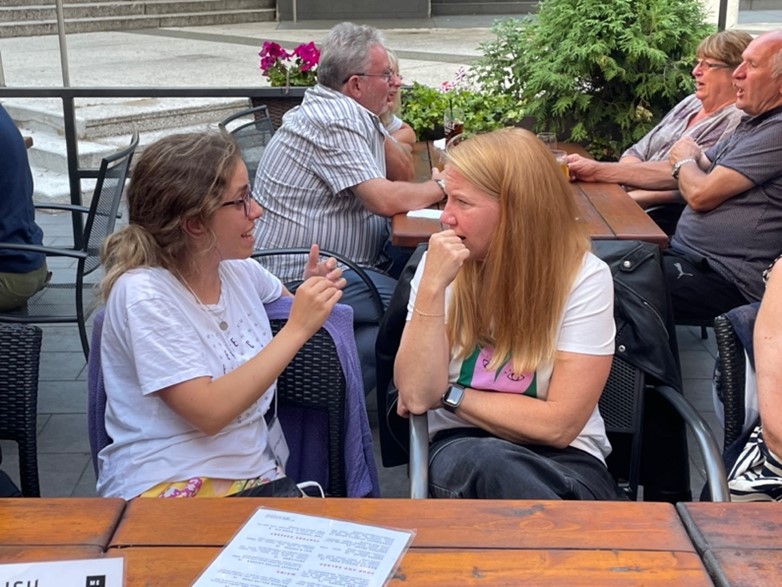 This proved to be quite the dilemma for many of us in the P4Play consortium group.  Both events offered incredible opportunities to share our work with colleagues and friends from around the world but we also know from experience how much energy and time is required to prepare for and attend a large scale conference.
Over the past few months many of the supervision teams centred around all of our Early Stage Researchers have been planning their submissions to one or other conference or sometimes both, carefully and deliberately so that our ongoing work is truly shared on a world stage.
In the end, following careful consideration of mundane concerns such as the dates that kids return to school, I chose to just attend WOSC.  The appeal was simple, the first ever gathering of Occupational Scientists from around the globe was an opportunity to immerse myself in that community of scholarship and to meet people, face-to-face, that hitherto have only existed as names on the top margins of the papers and articles that we read.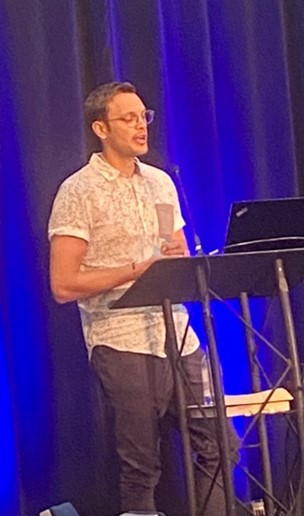 The conference itself was held in Vancouver and was hosted by the Department of Occupational Science and Occupational Therapy at the University of British Columbia in partnership with the International Society for Occupation.  On the opening day, we were graciously welcomed by Professor Susan Forwell, Chair of the Department at the University of British Columbia alongside members of the International Society for Occupation.
In her opening, Professor Forwell made a point of acknowledging and thanking the peoples of the Musqueam, Squamish and Tsleil-Waututh Nations for the use of their traditional, ancestral and unceded lands as a place to come together, share knowledge and learn.  Alongside the moving opening blessing by Elder Doris representing the Squamish nation, it gave pause for those of us travelling from Europe to consider some of the centuries old, colonial roots that might influence our work and our thinking, however, more of that a little later in this piece.
From the vantage point of my home office now, after returning from Vancouver, I think it is fair to say that P4Play made our presence felt at the conference.  As a project group we had a total of two poster presentations and ten oral, podium presentations accepted by the conference organising committee.
Michelle Bergin and Allison Mula travelled half way across the world with their posters packed and ready to be unbundled and shared with those attending the conference.  Interestingly Michelle and Allison drew upon the technology communication skills they have been developing as part of the P4Play programme to really make their posters stand out and get noticed.
Allison had created a series of animations as a way of communicating the central theme of her work on gender construction through play in childhood.  Conference participants got a chance to not only read her work, but to lift her work off a regular poster through some online animation, see more by clicking here.  For Michelle, it was an opportunity to use technology, linked using a clever QR code on her poster, to share the sounds and images of the school playgrounds she has encountered through her research fieldwork (click here to see this work).  This also gave her an opportunity to encourage those attending the conference to share with her their own experiences and feelings about school playgrounds and the place for occupations that they promise.
Some members of the P4Play supervision team stepped to present work done by colleagues and consortium who for various reasons could not travel to the conference to deliver their work in person.  Dr Helen Lynch shared some of the recent work done by Alice Moore as part of her PhD studies examining Universal Design in the context of the design and planning for play in public playgrounds.  Alice's ground-breaking work created quite the impression with many of those motivated to attend by some of her recent, related publications on the matter.  Professor Christina Schultz also took the opportunity to present Ines Wenger's work on 'playspaces', exploring children's own experiences of the occupations that take place in playground spaces.
Both Principal Investigators in P4Play, Professor Jeanne Jackson and Dr. Helen Lynch took the opportunity to describe and discuss the new PhD educational programme at the heart of the EU Horizon 2020 funded project.  The questions and discussion that emerged during this presentation showed that there was genuine admiration for the efforts involved in creating the first PhD level Occupational Science programme in Europe.  This session was a chance to highlight how universities from Sweden, Scotland, Switzerland and Ireland can work collaboratively to develop new and better programmes that will support the future of our discipline and profession.  The presentation by Professor Jackson and Dr. Lynch set the scene perfectly for presentations by the remaining Early Stage Researchers that had travelled to present their work in Vancouver.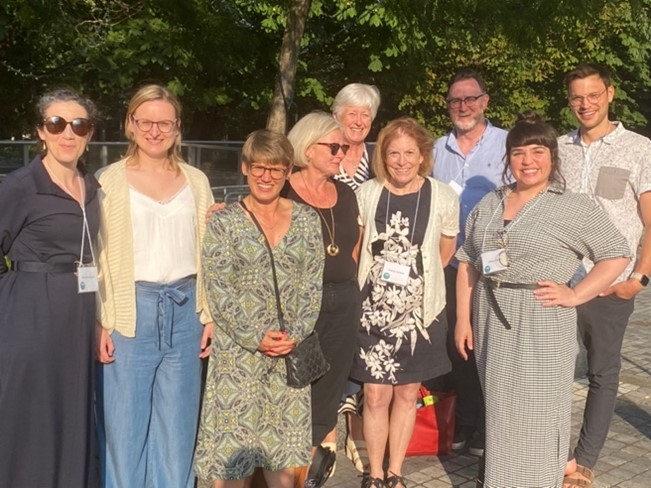 Silvia Veiga-Seijo beautifully described the work she is doing with Theresa Casey using play as for social transformation in East Lothian in Scotland. She described the potential play as an occupation has to change how communities see themselves and their potential.
Thomas Morganthaler's presentation highlighted the value of understanding the nature and composition of the play objects typically found in outdoor public spaces.  His work focusses on understanding the occupational potential of play spaces by examining the transactions children have with the objects that inhabit those places.
Sabine Vincon's oral presentation on applying complexity theory to play policy and its implementation.  She shared with the assembled audience the experience she has gained working with partners such as Play Scotland from her base at Queen Margaret University in Edinburgh.  Sabine had the additional pressure of knowing that her PhD supervisor, Professor Jeanne Jackson and her PhD advisor, Professor Helen Polatajko were both in attendance as well.
Rianne Jansens also presented with her supervision team comprising Dr. Helen Lynch, Dr. Maria Prellwitz and Dr. Alexadra Olofsson there to provide support.  Rianne provided an update on her work to date bringing up some interesting issues that generated questions and discussion from those in attendance.  Her questions about what constitutes citizenship for children and how their rights can be realised will be debated long after this conference has concluded.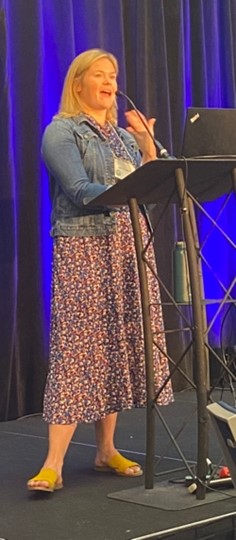 The announcement of the recent publication of her scoping review should have been reason enough for Fiona Loudoun to celebrate at this year's WOSC but she followed with a thought provoking presentation challenging some widely held beliefs and social discourses regarding children's play in digital spaces.  It was clear from this presentation that her work is set to challenge some of the adult-centric conventions that are held about play and its place in children's lives.
A comprehensive programme of research with play at its core was rounded off by Karen McCarthy who's work continues to challenge and question some our definitions of play as an occupation through her examination of play as it manifests for adults.  Karen's work build's on her other research interests in occupation and it was interesting to also see her presentation at the conference with Shasta Rice that focussed on the social experiences of gamers which was also recently published in the Journal of Occupational Science.
Finally, it really was a pleasure to sit back and listen to Dr. Michelle Elliott's exploration of the occupational nature of waiting and to listen to a scholar elevating a personal narrative to something universal with which all of us can resonate and understand because it speaks to our own personal occupations.  Having been recently brought on board the Supervision Team for P4Play, Michelle's presentation at WOSC made it clear that she will be an incredible addition to the team as we progress over the next few years.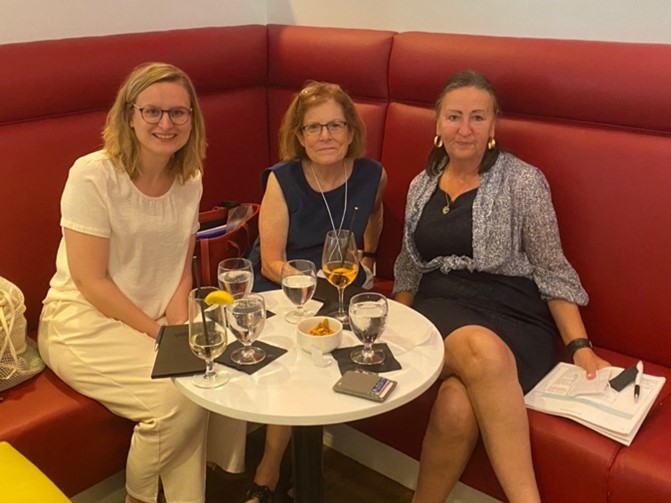 Every conference is an opportunity to share, sharing however is a reciprocal act that requires the humility to listen, engage and learn from each other.  As such, WOSC was an opportunity to hear first-hand some of the current discourses that abound in Occupational Science. The location of this conference on the lands captured from those peoples and nations who served as stewards and protectors for generations served to platform discussions and debate about where Occupational Science and Occupational Therapy finds itself right now.
As a science of the modern age, the presentations at WOSC demonstrated that Occupational Science may be reaching a degree of maturity that is required to stand back and ask hard questions of its purpose in the world.  Presentations rooted in place, places such as California, India, Scotland, Palestine and the Philippines. Presentations of work with refugees, human displacement and migration. Presentations about the vulnerability and potential of the human condition all demonstrated a scientific movement that understands that the past is in fact the present.  For many of us unfamiliar with recent discourses focussed on decolonization in Occupational Science and Occupational Therapy, we owe a debt of gratitude to the organisers of WOSC for providing a safe and supportive place for dialogue and understanding.
On a personal level, I left WOSC reassured that the work that we have been given the privilege to do as part of the P4Play project is valued and of value to our colleagues, peers and friends from across the world.  I also leave with a renewed enthusiasm in the potential of Occupational Science to inform and guide real, meaningful and inclusive change both locally and globally.  As for the World Federation of Occupational Therapist's conference.
As for the World Federation of Occupational Therapists Congress, P4Play again, made its presence felt.  Some of the team bravely flew home from Canada to greet loved ones, wash clothes and repack their suitcases before making the journey to Paris to represent the project and again continue to share our collective project efforts.  More about that in a later blog.
In the meantime, farewell Vancouver, your hospitality was beyond compare.