P4Play Newsletter 1 – January 2022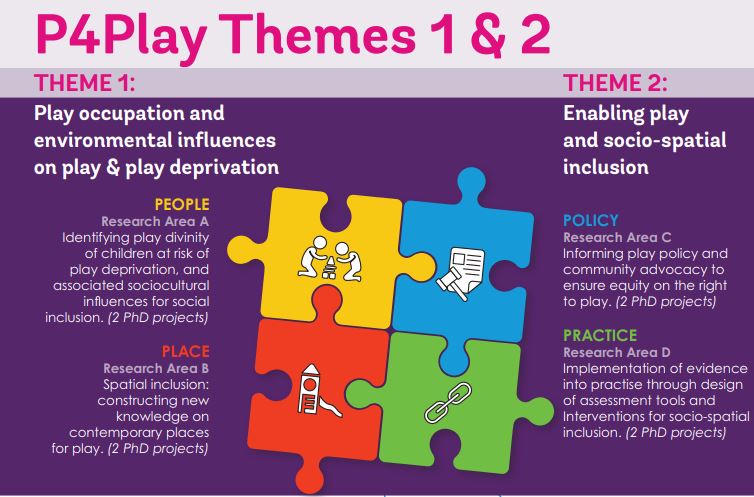 We are delighted to share the first P4Play Newsletter.
CO-principal Investigators, Prof. Jeanne Jackson and Dr Helen Lynch from University College Cork,  welcome you to the project.
P4Play is a European PhD programme that was established in 2020 as a new PhD in Occupational Science and aligns with the Marie Sklodowska-Curie (MSC) vision for excellence in doctoral education in Europe. P4PLay was devised in response to the low levels of doctoral training available for Occupational Therapy across Europe and no established discipline in Occupational Science.
It is funded through the MSC Innovative Training Network programme, which enabled us to establish a collaboration between 4 academic and 15 partner organisations in Europe and the USA. The P4Play team will innovate and deliver a high-level, first-rate PhD programme in the discipline of Occupational Science, in the study of play occupation.
The P4PLAY research programme addresses four areas of play: People, Place, Policy and Practice (P4PLAY). The overall research goal is to develop new knowledge on the occupation of play and play deprivation, the impact of physical, socio-cultural, and policy environments on play provision, and the development of innovative solutions to address barriers and provide solutions to play provision in diverse community settings to benefit children, families, and communities.
With funding of €2.2 million, we are able to build on an emerging network of academic, policy and NGO organisations who are committed to children's rights, social inclusion and play, and employ 8 full-time researchers to address issues of play deprivation across diverse communities. The rationale for P4PLAY is to combine the needs of those who work with children at risk of play deprivation, with the research skills of academics who are experts in occupational science.
We hope you enjoy this newsletter and if you want to know more about the project please follow us on Twitter, Instagram or visit our website.
Click on the picture or link below to go to the full newsletter.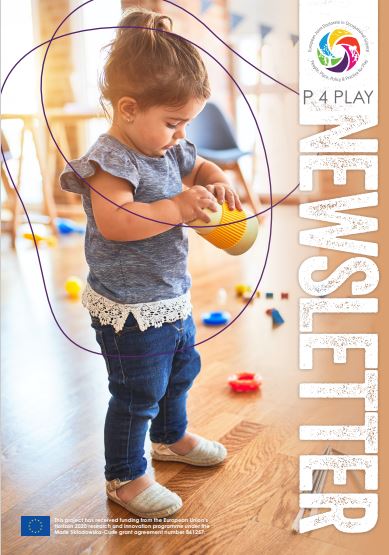 P4Play Newsletter January 2022